Local SEO is key to rank your business locally when people search for your business category. Without local Search Engine Optimization, your business may miss the potential buyer for the product or service.
If you want to take your local business to the next level, talk to a Local SEO expert who can boost your local ranking position in the search result.
We are Vocal for Your Local Business
40% of the people who search for services or products locally will walk into the store the same day; these are the potential customers to any business as they are going convert immediately.
Getting noticed by these people adds massive value to any business.
We know how to show your Google My Business page in the three pack search results that drive business.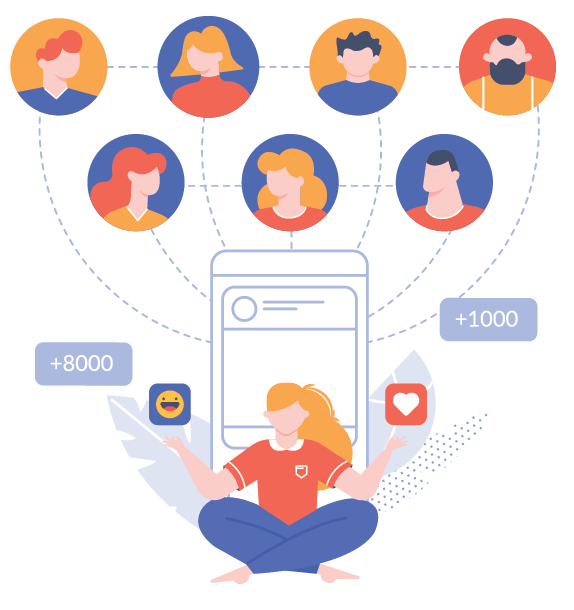 What is Local SEO ?
Local Search Engine Optimization is a strategical approach in finding potential buyers who search for a product or service nearby.
Like regular SEO, a business can increase its revenue by optimizing their local business to localities by boosting their business listing in the search engine results' top position.
Why you should Prefer Local SEO Services?
When a user searches for a business like what you offer in their area, you should appear in the top results to convert them as a potential customer to your business.
According to a study, 33% of users go to the local "snack pack" results and prefer going to a local merchant to buy a product.
Are you wondering how you can rank your local business in search engine results?
Well, We are here to help you rank your business in local search results and convert the search users to potential customers.
8 Ways How we Optimize your Local Business for Search Engines.
1. Analysis of your business and its competitors.
Once you opt for your Local Business SEO, we start analyzing your business and your competitor's business and plan, a road map that helps outrank your competitor's results and stay top of them.
2. Google My Business Optimization
Google My Business (GMB) the place where people find complete information about the business that you are offering and choose whether to opt for your services or not. Our expert team knows how to optimize Google My Business profile to shows up on the search results.
3. Local Citation Building
Once claiming and setup up the Google My Business listing completes, you need to build local citations.
These citations contain your business name, address, phone numbers, and website.
Citations can help you to earn local listings on Bing, Facebook, Apple Maps, etc.
As a local SEO services company, we ensure the citations are updated correctly with your NAP (Name, Address, and Phone Number) and placed in the right category to drive relevant traffic to your website or business page.
4. Local Keyword Targeting
The best way to drive the local customers is by optimizing the key pages of your website or business page with local search keywords.
Targeting the local keywords can help to rank your website on search engines and make people in your area to find your contact.
With 10+ years of internet marketing experience, we know the user buying intent keywords and how to make them work for your business.
We create a rich, informative article on local keywords that matches your business category.
5. Mobile Responsive Design
Most local searches are being done on mobiles as people want to know about nearby businesses.
Making your website mobile friendly is the utmost important task. Just imagine how many times you tapped the back button when you find a page that takes a long time to load.
Mobile responsive design and website loading speed will matter to convert the user as a potential customer.
If your website is not mobile friendly and takes a long time to load, we help you make the things done correctly.
6. User Experience Analysis
It is essential to give a great user experience (UX) if you want to attract more traffic to your landing page.
If your landing page is not user-friendly and takes a long time to find what people are looking for, the user will hit the back button without any hesitation.
We help you streamline your navigation menu, internal link structure and adding visual and interacting elements on your page that keep user engaging.
If you are on WordPress, we can help you to make your site load faster with our WordPress speed optimization services.
7. Rating And Review Management
A local business needs to monitor user reviews on profile pages like Google My Business, Facebook, and other citations.
There may be happy customers or unsatisfied customers who will leave positive or negative reviews on your business; it is essential to reply to all the reviews to show customers you take their feedback seriously.
We know managing all these things is difficult; we help you manage your customer feedback and respond to them positively by increasing your business objectives and showing them you consider their reviews on your business.
8. Link Building
Getting backlinks from other similar businesses can help you to boost your search ranking in local search.
We can help you get backlink by creating valuable content related to your location, with local keywords that can help other sites link back to your site content.