Digital Marketing for Doctors
Doctor Near Me trend is increasing day by day; people started searching for the best doctor nearby for their treatment. If your clinic or hospital is not ranking in Google, then you're losing your practice.
To increase your search visibility on Google, you need to give importance to Digital Marketing.
Grow your Business, Grow your Presence, Grow your Following,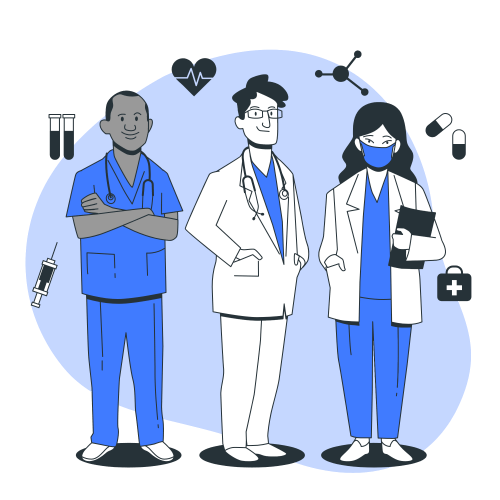 Doctors are always the people who help others, they are the most hard working professionals… this solution is from us to you, and it's a powerful solution, enabled by technology.
We can help you reach more people – not just in your locality, but throughout the city – and if you provide services that can be leveraged by people from across the country or internationally, we can help you with wider visibility across geographies.
With the power of digital marketing you can grow your practice in the following ways.
Be found easily by anyone – in one search attempt.
Reach out to a wide and relevant audience.
Increase the chatter and the footfall to your office.
Be accessible. Become a digitally active, helping doctor.
Provide omnichannel booking/ appointment experience.
Build a powerful brand of the self or your organization/ clinic.
Create a trustworthy, compassionate, and professional image of yourself.
Witsbro is a homegrown digital marketing service provider for small businesses and self employed. We specialize in small to medium projects and offer personalized services for digital outreach and lead generation.
Our Digital Marketing for Doctors is a specialized and well researched initiative with proven experience in local and city wide expanse.
We welcome doctors and medical practitioners onboard the digital train and would be happy to help the warriors in their growth. Our tailored services for doctors include the following
Increase your Online Presence and Grow Business
As most of the socialization and business interactions now take place on the digital plane, it's inevitable in any profession to build a spot for self in the digital space.
Healthcare is being disrupted by a myriad of technologies and marketing can leverage the most from digital tools.
Brand building on digital is not only inevitable but also a gradual, time-intensive process.
Today or tomorrow, you have to start it….do not be the last one.
We would be happy to help you.
Successful Online Business
with us. Want to know how to do this?